Posted by LC | Filed under teaching
I will upload the accept manuscripts later.
Employ flipped classroom teaching in General Biology
In a time with rich and easily accessible information, the author believes that the undergraduate lecture course General Biology teaching should focus on the construction of knowledge framework, should focus on practicing students' innovative thinking and cultivating the scientific research interest, but not explaining in detail ...
Posted by LC | Filed under teaching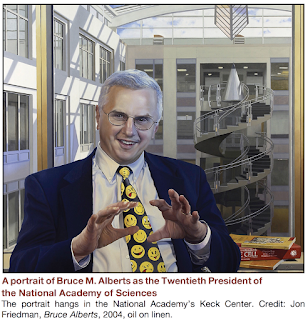 http://dx.doi.org/10.1016/j.cell.2016.08.037
by Bruce Alberts, 2016
active, inquiry-based science learning

engaging with budding scientists

I learned that one should always make students struggle with a problem that was solved by a scientific discovery, coming up with their own possible answers, before telling them the answer that science provides. Classroom research with ...
Posted by LC | Filed under teaching
Original post at https://medium.com/synapse/
How soon, unaccountable, I became tired and sick;
Till rising and gliding out, I wander'd off by myself,
… Walt Whitman 1865

Despite our current deep knowledge of how people learn, efforts to change up pedagogy have met with little success. Mostly, we continue to teach as we have taught for years

Each ...
Posted by LC | Filed under image, tip
This post title is very self-explained.
You can check it out from my gist mm-json.html.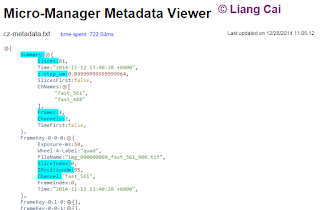 Posted by LC | Filed under tip
It is done. With less modules controlled by Micro-Manager, the system loads faster and more stable.
Notes during the whole process:
Older